GOLF INSTRUCTION

Systematic


Improvement


Visual


Instruction
While you can use SwingLab by yourself, we think the ideal use of SwingLab combines good instruction AND correct practice. Therefore we recommend that you first take a lesson with SwingLab. Your SwingLab trained Instructor will make sure you:



Select a Pro Outline and Tempo



Have lesson graphics drawn by your instructor



Use SwingLab to practice correctly on your own.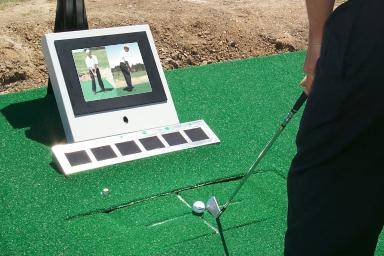 We then recommend that you use SwingLab for a few minutes each time you come to the range to make sure you are practicing correctly. When "hitting your marks" becomes second nature to you, we suggest it's time to take another lesson. Using this approach, you are able to systematically improve your game at your own pace.



Home | About SwingLab | Company Profile | Instruction
Pro Outlines | News | Customers | Contact

Website designed by HYPERSHERE.
©1999-2005 SwingLab, Inc.